Natural Gas Pipeline Construction
MAEGA Energy is a full-service natural gas pipeline construction company. We provide turnkey solutions for your every need.
MAEGA Energy offers turnkey solutions for your every need, from design and engineering to procurement and construction. We understand the importance of safety and quality and work hard to ensure that our projects meet all applicable standards. We also offer a complete line of support services, including project management, environmental consulting, and more.
Call Us At
(432) 250-8832
Utility locating may be needed for many different reasons, but one of the major benefits is safety. By knowing where gas, electrical, and other utility lines are located underground, construction workers can take proper precautions when digging and avoid accidents.
Call Us At
(432) 250-8832
Pipeline Construction Capabilities
No matter the scope or difficulty of the project, our team is up to the task. Our services include pipes for water, sewer, natural gas, and more. We understand the unique challenges of each type of pipeline and are committed to completing every project on time and under budget.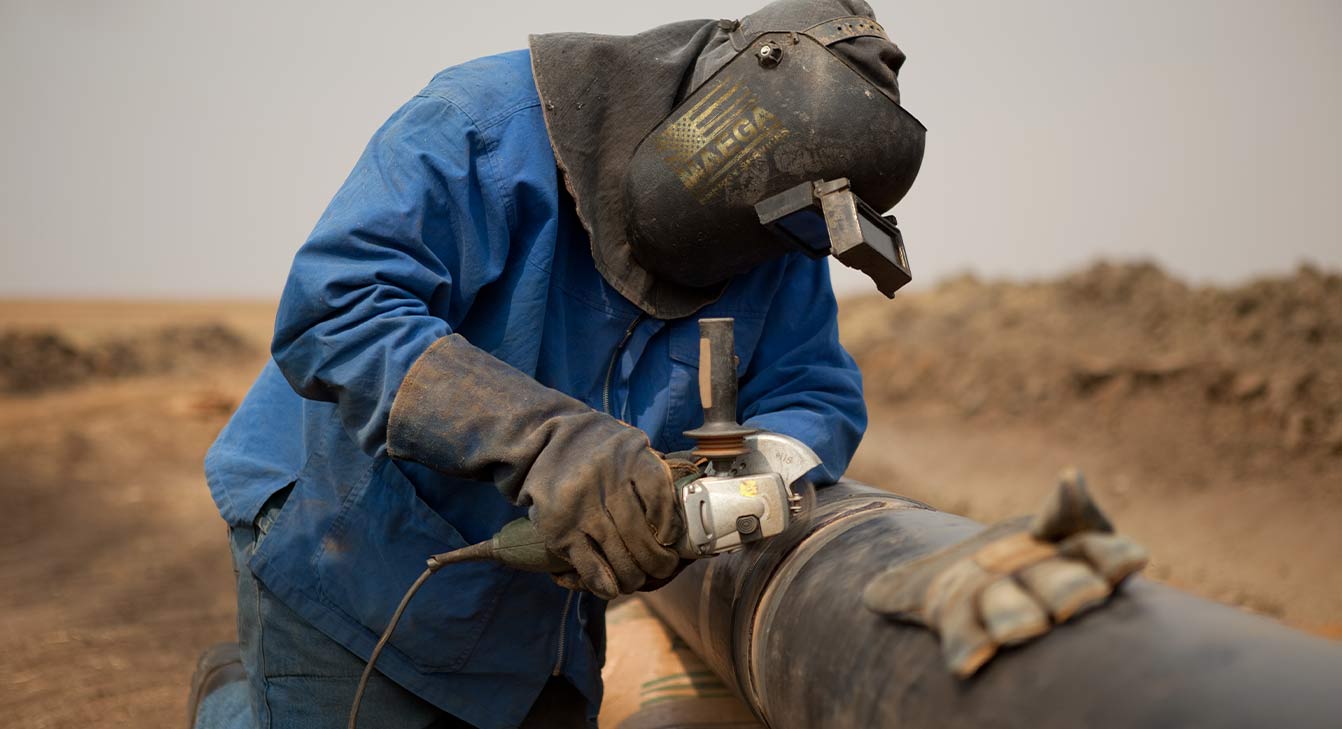 We also offer a full range of maintenance and repair services. Whether you need a new pipeline built or an existing one repaired, we are here to help. Our capabilities include:
Poly, Steel & Fiberglass

We have experience working with all types of pipes, including steel, poly, and fiberglass. We offer a full range of services, from excavation and trenching to welding and backfilling. No job is too big or small for our team of skilled professionals. We pride ourselves on our safety record and our commitment to quality workmanship.
Welding & Fabrication

Our team has the experience and equipment to clear any obstacle, from trees and brush to rocks and debris. We also offer regular maintenance services to keep your pipeline in top condition. Our right-of-way clearing and maintenance services are available for new construction projects and existing pipelines.
Right of Way Clearing and Maintenance

Our pipeline construction services include a wide range of welding and fabrication services. Our team has the experience and expertise to handle any size or type of project, from minor repairs to large-scale new construction projects. We use the latest welding and fabricating technology to ensure that all of our work meets the highest quality and safety standards. In addition, we offer various value-added services, such as project consultation and review, to help our clients get the most out of our services.
Gas Pipeline Construction Services
MAEGA Energy strictly adheres to all safety regulations in the oil and gas industry. We believe our employees are our most valuable asset, and we go to great lengths to ensure they are appropriately trained and qualified to perform their tasks.
All our employees must undergo pre-employment drug testing, background checks, safety orientation, operator qualification, and performance testing. We only select individuals who meet our high standards to perform the following construction tasks on our pipelines:
Mainline construction up to 36" diameter
Anomaly Repair
Meter/pump stations
Surveying
Pigging operations
Integrity and Maintenance
Tie-in and riser fabrication
Full construction
Well Tie-ins
Line relocating and lowering
Pipeline rehabilitation and more
OT Main Lines
This commitment to safety ensures that our employees can do their jobs effectively and efficiently while protecting them from potential risks.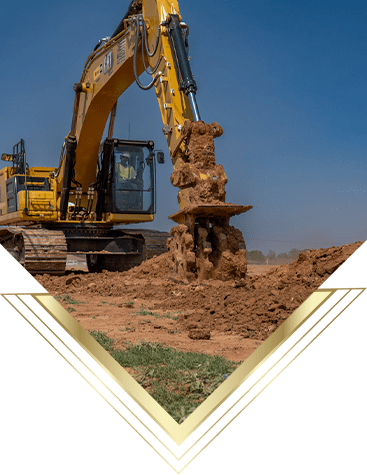 Safety Culture
Maega Energy's Safety Culture is a culture that permeates throughout the company. We foster a positive work environment that inspires our team members to have a favorable safety mindset, accountability, leadership involvement, and continuous education in identifying and implementing best safety practices.
MAEGA Energy is a well-respected name in the pipeline construction industry, known for providing high-quality pipeline construction projects throughout the Permian Basin. If you're looking for a company that can provide you with the resources and expertise to get the job done right, MAEGA Energy is a clear choice. We have a proven track record of success, and our team of experienced professionals is standing by to help you every step of the way. When it comes to pipeline construction, no company is more qualified or trusted than MAEGA Energy. Contact us today to learn more about what we can do for you.
---
Work With Us. Get in Touch.